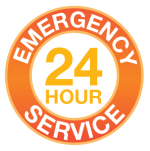 How often do you use your household appliances on a daily basis? Whether you rely on them all day long or you just want them to be ready for the specific times you require them, you'll definitely notice when something goes wrong. A broken appliance can throw off your whole routine. By scheduling expert appliance repair as soon as possible, though, you can get things back on track. In and around Denver, you can put your trust in Denver Appliance Professionals for superior home appliance repair. Our team of technicians has more than 25 years of experience in the industry. You can expect us to quickly and accurately resolve all sorts of problems, from an oven not heating to a washing machine not draining to a clogged garbage disposal—and beyond. Call today to book your appointment! 
Refrigerator Repair
Oven Repair
Licensed, Bonded & Insured
25+ Years on the Job
Parts & Labor Warranties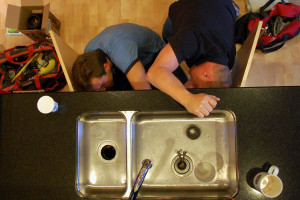 We're proud to serve homeowners in the greater Denver area. Contact us if you need appliance service in Arvada, Aurora, Brighton, Broomfield, Centennial, Englewood, Highlands Ranch, Lakewood, Thornton, or elsewhere in the region. We're familiar with just about every major brand and model on the market, and we offer both electric appliance repair and gas appliance repair. Your household appliance will be in good hands when you choose Denver Appliance Professionals.
On top of our extensive experience, we're pleased to be licensed, bonded, and insured. Those qualifications mean you can breathe easy putting your valuable appliances into our care. Worried about long-term performance? We stand behind our appliance repairs with a 30-day warranty on our technicians' labor and a 90-day warranty on any new parts we install. Compared to other local appliance repair companies, Denver Appliance Professionals puts customer satisfaction first.

We strive to do good work at a great price, offering some of the most affordable appliance repair in town. When you need refrigerator repair, washing machine repair, or dishwasher repair and can't afford to spend a fortune—but still want the job done right—don't look any further. Our appliance repair pros are dedicated to providing swift, effective, and reasonably priced services. Plus, if you need someone to fix a broken appliance as soon as possible, we'll be there for you with prompt emergency services. Denver Appliance Professionals is truly a cut above the average appliance service in the Denver region. If you're ready to experience the difference we can make in your home, it's time to pick up the phone and give us a call!
Denver Appliance Professionals specializes in home appliance repair. We do not work on commercial equipment at this time.