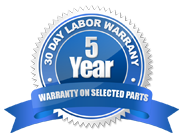 For quality appliance repairs at a great price in Denver, look no further than Denver Appliance Pros. Our appliance repair technicians have more than 20 years of experience on the job. On top of that qualification, we're proud to be fully licensed, bonded, and insured. You can trust Denver Appliance Pros for expert workmanship and professional customer service, no matter what broken appliance you're dealing with. We care about meeting our customers' needs. Book the refrigerator repair, dishwasher repair, or other home appliance repair you need by calling or e-mailing us today! 
Refrigerator Repair
Washing Machine Repair
20 Years on the Job
Licensed, Bonded & Insured
Emergency Appliance Repairs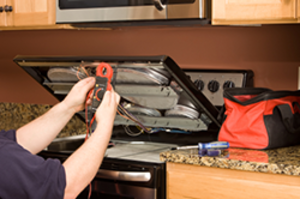 We're pleased to provide residential appliance repair services throughout Denver and the surrounding region. Come to us for household appliance service if you live in Arvada, Aurora, Broomfield, Englewood, Golden, Highlands Ranch, Lakewood, Centennial, Brighton, or anywhere else in the local area. Whatever you need, we promise to show up promptly and to work hard to give you effective appliance repair services.
It doesn't matter what broken appliance is giving you trouble. Denver Appliance Pros is knowledgeable about all major brands and models, and we offer both gas and electric appliance repair. When you need Maytag dryer repair, Bosch washing machine repair, or GE oven repair, you can count on us to tailor our appliance service to your unit's specifications. Add in the fact that we stand behind our appliance repair work with a 90-day warranty that covers both parts and labor, and you're in for one of the best local appliance repair experiences Denver has to offer.
When you need an appliance repairman at your home, time is of the essence. It's a major inconvenience to not be able to use your fridge, stove, or washing machine. Plus, the longer you wait to schedule professional fridge repair, stove repair, or washing machine repair, the worse your issues are likely to become—and the more expensive they'll be to fix. In the case of certain appliances, like clothes dryers, waiting to schedule repairs can actually be dangerous. All of that is why Denver Appliance Pros offers emergency appliance repair service. When you need help in a hurry, we're the team to trust.
Want to learn more about Denver Appliance Pros' appliance repair service offerings? Contact us now to speak with an appliance repairman and schedule your appointment. We want to solve your appliance problems and leave you a satisfied customer!